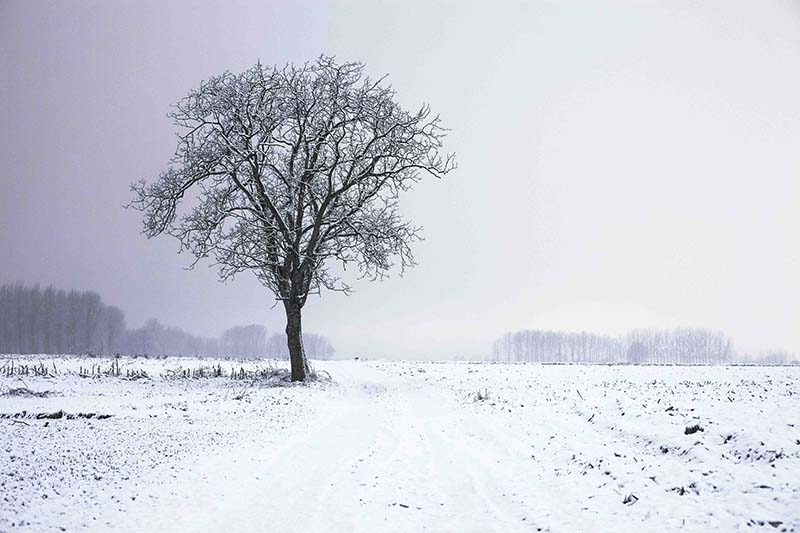 How to get your home ready for winter
With changing seasons come changing duties.
The air is crisp and the leaves are turning, and keeping your house cool is now the least of your worries. The humidity may be gone, but there are new requirements to ensure that your house is safe and comfortable for the remainder of the year.
So open up those windows, place a pumpkin on the porch, and follow these steps to make sure your home is ready for the upcoming cold:
1. Reverse the fans. Ceiling fans have the ability to push down heat as it rises. When you turn on the heat in your home, reverse fan rotations so that the blades move in a clockwise direction.
2. Check for cracks. If you see gaps in your home's foundation or around windows and doors, fill them in with caulk so that your house more effectively retains heat.
3. Let the gutters do their job. This is the most important time of year for gutters to be clear! Clean gutters will prevent clogging and dangerous freezing, so it's important to remove leaves and debris.
4. Inspect the roof. Even something as small as a missing shingle can cause leaks when your roof is assaulted by upcoming snow and ice.
5. Drain pipes. To prevent freezing and breaking, make sure that water hoses and external pipes are drained of leftover water.
As always, test your smoke detectors and, as you get accustomed to the outside chill, ensure that your furnace is clean and working the way it is supposed to.
Finally, pull out the hat and mitten basket, count the colors changing outside your windows, and enjoy autumn before the cold really comes.